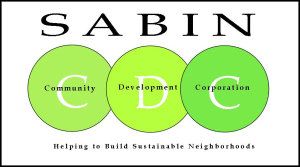 The Alberta Coöperative Grocery writes to tell us about the Sabin CDC Meet and Greet:
We at Alberta Cooperative Grocery have been working with the folks at Sabin CDC for quite some time now, most recently we partnered with them for our annual winter food drive.  Sabin is a community organization working towards supporting folks here in our community in Northeast Portland, and more specifically the Alberta area of Northeast Portland,with affordable housing, adult education, food and toy drives, and more.  They are hosting an event in March wherein everyone can come and talk with them about their upcoming events and plans.  From their
email, in their words:
Sabin CDC invites you to spend some time with us!
Please mark your calendars for March 8th from 6:00 pm until 8:00 pm for
a meet and greet with Sabin's board of Directors and Executive
Director.  Come find out about the two construction projects under way,
new partnerships that have been formed in 2012, exciting programming
coming to our renovated learning center, Alberta Street news, and fun
networking with community members.
Where: Helser's on Alberta St., on the corner of 16th and Alberta
When: Thursday, March 8th, 6:00 pm to 8:00 pm.
Beer, wine, soft drinks, and appetizers will be provided.  We are
looking for an informal, great time with you and other community folks.
Remember to save this date and join us for a couple hours of fun!
Please feel free to contact Craig with any and all questions at (503)
287-3496.