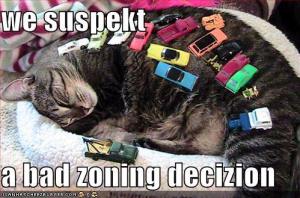 Learn the basics of how the City of Portland's land use and development review processes work. Get hands-on experience with a land use review case study, including review of a development proposal and site plan, identification of relevant issues, and effective ways to respond to the approval criteria.
"ABC's of Land Use" Workshop
Saturday, October 22, 2011
9:00 AM to 1:00 PM
Historic Kenton Fire House
Introduction by Mary Jaron Kelley, North Portland Neighborhood Services. Presented by Barry Manning–Bureau of Planning and Sustainability, and Paul Leistner–Office of Neighborhood Involvement.
Refreshments will be provided. The workshop is free. Pre-registration is required. Space is limited to 40 people.
Register online; http://www.portlandonline.com/oni/index.cfm?c=49302&

Who should attend:
• Neighborhood and Business Association land use activists
• Anyone thinking about getting more active with their Association's land use committees
• Anyone interested in general City-related land use decision-making processes
What you will learn:
• What does it mean to be a neighborhood land use chairperson?
• Overview of the State, Metro, and City land use planning framework
• The Planning Bureau's District Liaison Program
• The Comprehensive Plan and Zoning Code
• How to access and read Zoning Maps
• What is a Land Use Review and how it differs from a building permit
• Comparison of the Land Review Processes: Type I, II, IIX, and III
• How to read and respond to a Land Use Review Notice
• Perspectives of an experienced Neighborhood Representative
• The Appeal Process
To register online, you need to have a PortlandOnline account. If you do not, you will be prompted to set up an account. Enter your contact information and select this workshop to register. Space is limited to the first 40 people who register.
For more information, or for help registering, please contact:
Mary Jaron Kelley, at 503-823-4099 or mary@npnscommunity.org. Transportation and Directions:
• Directions: The Historic Kenton Firehouse is located just off I-5. Take the N. Lombard–West exit, turn right on N. Denver; travel six blocks; turn left on Schofield, and travel 1 block to Brandon.
• Auto: Parking is available on the street.
• Buses: Accessible from the Yellow Line MAX and bus routes #4 and #6. For bus routes/schedule call Tri-Met at 503-238-7433 or visit the Trip Planner on-line at http://www.trimet.org.
Accessibility:
To help ensure equal access to City programs, services and activities, the City of Portland will reasonably modify policies/procedures and provide auxiliary aids/services to persons with disabilities.
Call 503-823-5284, TTY 503-823-6868 with such requests.
Call 7 days advance to request assistance for any accessibility accommodations and/or language interpretation. Limited number of child care vouchers available.
Workshop location is wheelchair accessible.
Co-Sponsored by:
North Portland Neighborhood Services, City of Portland Office of Neighborhood Involvement, and City of Portland Bureau of Planning and Sustainability.