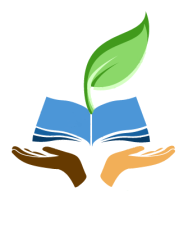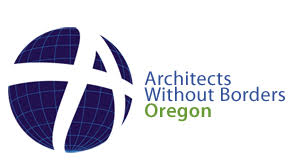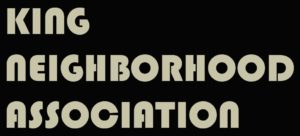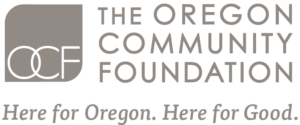 _______________________________________________Position description
KING NEIGHBORHOOD ASSOCIATION – GREEN KING
Green King is a community-led committee from the King Neighborhood Association (KNA), a non-profit organization serving the King neighborhood. Green King mission is to provide volunteer, education, and leadership opportunities to create thriving and sustainable community.
Green King currently working in a community involvement project towards re-designing King School Park. The educational goal is to provide a place-based environmental education opportunity for students of King School and Nativity School. The core of this project is the direct involvement of the community to redesign King Park: Involvement of students, communities of color, and stakeholders to create a concept plan that improves the environment with an increased tree canopy, reduction in water run-off, creation of nature play opportunities, and enhanced park use and safety. http://kingneighborhood.org/green-king/
POSITION TITLE
Community Engagement Coordinator (CEC)
DATES OF SERVICE
May 2, 2017 – May 30th, 2018
8 hours per week
PROJECT PARTNERS
Architects Without Border – Oregon (AWB) is a non-profit organization with the mission to assists communities in need by providing design and planning services through a volunteer network of professionals and students. Their goals are to connect the Oregon design and building community to communities and non-profit groups that need architectural assistance, address urgent and chronic conditions of inadequate infrastructure, community facilities, and shelter; and provide opportunities for architecture students and interns to gain experience in service, collaboration, design, and construction. http://www.awboregon.org/
Northeast Coalition of Neighborhoods (NECN) is non-profit organization serving all the NE Portland Neighborhood Associations, working on livability issues such as Transportation, Land Use, Safety, Livability and Community Grants. NECN has been the fiscal sponsor of Green King in the last five years and provides technical and fiscal support. www.necoalition.org
POSITION SUMMARY
The CEC will help coordinating and leading the efforts toward redesigning the King School Park. This involves coordinating with Architects Without Borders, M.I.G., Portland Parks & Recreation, Portland Public Schools, and various stakeholders. The CEC will be leading the community engagement process, strengthening existing relationships and developing new ones in one of the most diverse neighborhoods in Portland. (40 %)
The CEC will help to refine programs, projects, and events to meet sustainable volunteer and leadership goals. The CEC will help develop effective outreach programs that promote volunteer recruitment, placement, and training as well as, tracking goals and refining organizational systems. The CEC will also coordinate efforts to create systems for internal databases, event management and public communication (40%).
The CEC will help to coordinate the maintenance of the school garden and newly depaved areas around the school and NECN, expand the volunteer participation and create a sustainable plan for maintenance (20 %)
ESSENTIAL FUNCTIONS:
Develop and maintain positive working relationships with teams/programs, board members, and volunteers. Track and report volunteer participation.
Create internal and public reports.
Coordinate shared branding across programs and social media
Attend evening committee meeting once a month.
Coordinate shared databases for volunteer tracking and reporting.
Coordinate shared events calendar and promotion, event supplies management and in-kind donations tracking.
Collaborate with the King Neighborhood Association and Northeast Coalition Board of Directors, Program Teams, and Volunteer Committees to gain an understanding of the purpose, goals and needs of projects and events.
Represent Green King at community meetings, neighborhood committees or initiatives, and/or conduct outreach at public events to deepen the public understanding of Green King programs, projects, and opportunities.
POSITION REQUIREMENTS
Strong communication, interpersonal and organizational skills.
Develop and maintain positive, professional relationships across team, community groups, and other partners.
Desire to be inclusive in a diverse, multi-cultural and multi-lingual environment.
Ability to communicate with volunteers who have varying experience, availability, and communication styles.
Ability to serve independently with minimal direction and thrive in a pilot program with minimum levels of supervision.
Willingness to learn and adapt to changing situations
Experience with social media
Flexible schedule including the availability to serve occasional evenings and weekends.
Travel and attend meetings in various parts of NE Portland
Ability and willingness to serve outdoors, in inclement weather and lift up to 30 lbs.
18 years of age or older, at beginning of service term.
Possession of a high school diploma or equivalent, or commit to earning one.
Ability to commit to the full term of service for which they are applying (one year)
Regular and reliable attendance and dependability.
PREFERRED QUALIFICATIONS:
Reside in King Neighborhood/ NE Portland
Knowledge of community involvement, volunteer engagement and management, and the roles of volunteers in both neighborhood-level sustainability projects and in the leadership of small organizations
Experience working in or with the nonprofit sector, particularly small non-profits
An understanding of how race, class and history have shaped inner N/NE Portland
MEMBER BENEFITS INCLUDE:
A taxable, monthly living allowance ($6000 paid over the term of service, 500 monthly).
Upon successful completion of a term of service, receive a taxable educational award of $2000.
Professional development, training and networking opportunities.
$200 training fund available for individual development activities.
PROJECT LOCATION:
Part of the work can be done from home and meetings will be at different locations, mostly in NE Portland. Office space for meetings is located at 4815 NE 7th Avenue, Portland, OR 97211,at the NECN Headquarters, adjacent to King School Park and King School Elementary School. Community Coordinator will serve in greater NE Portland and King Neighborhood.
TRANSPORTATION INFORMATION
Personal vehicle not required. Biking is encouraged
Project site is accessible by public transportation.
EQUAL OPPORTUNITY
People of color, people with disabilities and LGBTQ candidates are strongly encouraged to apply. King Neighborhood Association is committed to a diverse workplace, and to supporting our staff with ongoing career development opportunities. King Neighborhood Association is an equal opportunity employer and does not discriminate in its employment decisions. KNA provides reasonable accommodations to applicants and employees as required by law. Applicants with disabilities may request a reasonable accommodation at any point in the employment process.
HOW TO APPLY
Apply to Green King: – Email the following items to: greenking@kingneighborhood.org (subject line should include position title) . Deadline: April 16th, 2018
1 – Résumé
2 – Cover letter
3 – Contact information for three references
Contact for questions at
Diego Gioseffi- Green King Chair
King Neighborhood Association
4815 NE 7th Avenue, Portland, OR 97211
503-568-2116 | diego@kingneighborhood.org