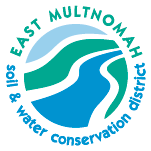 Dig into Fall: Workshops are Open!
Looking for some fresh garden ideas? Want to bring more color and beauty to your yard all throughout the year? There's still plenty of time to attend our FREE workshops!
You'll learn how to create a low-maintenance (& low-cost!) landscape that conserves water, prevents pollution, and is safe for children, pets and streams. Tell your friends and register today while space is still available!
Click Here to Register
________________________________________
Workshop Offerings
Rain Gardens 101: Learn how to create a sunken garden bed that captures stormwater runoff and also benefits urban streams and wildlife.
Naturescaping Basics: Design your landscape to conserve water, decrease stormwater runoff and minimize pollution while saving you time, money and energy!
Site Planning 1: An extension of Naturescaping Basics, this workshop covers how to prepare a site plan utilizing naturescaping techniques.
Site Planning 2: Share your landscape site plan and receive personalized advice from our landscape specialists in this feedback session.
Fall Schedule
You can view the full workshop schedule, start times, location details and register online here.
Rain Gardens 101
10/7 – Hollywood Senior Center
10/13 – Pilgrim Lutheran Church
10/20 – People's Food Co-op
11/4 – Historic Kenton Firehouse
11/11 – SMILE Station
Naturescaping Basics
10/7 – Historic Kenton Firehouse
10/14 – Loaves & Fishes
10/20 – Pilgrim Lutheran Church
10/27 – Smith Memorial Presbyterian
11/17 – Leach Botanical Garden
Site Planning 1
10/21 – Historic Kenton Firehouse
10/28 – Whitaker Ponds Nature Park
11/10 – Pilgrim Lutheran Church
Site Planning 2
11/14 – EMSWCD Office
Click here to register.
Information:
503-222-7645