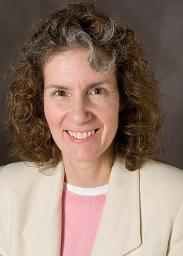 Portland City Commissioner Amanda Fritz sent a reply to the King Neighborhood Association's request for better governance and oversight of the monthly Last Thursday street fair. Ms. Fritz acknowledged the ongoing concerns yet pointed to recent efforts to develop a nascent, all-volunteer, Friends of Last Thursday, as well as a collective agreement between the city and district bar owners as mitigating neighborhood concerns.
It is clearly the city's position that Last Thursday is overwhelmingly popular and should be interfered with as little as possible. Indeed, when the event draws over 10,000 visitors in a summer month's evening, it cannot be said that it is unpopular overall. Attendees on those nights likely outnumber the entire population of King and certainly the population in the high impact areas along Alberta in King, Vernon, Sabin, and Concordia. The letter directs those who would have a say in Last Thursday to participate in the steering committees under a community governance model.
She said that the city will continue to enforce the laws with regards to safety and livability and that if problems were to continue, an earlier event end time should be considered. Managers of the event should deal with trash issues and the OLCC should deal with alcohol-related concerns.
Read KNA's letter to the city here.