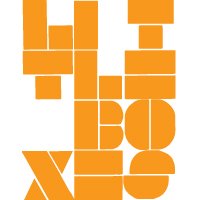 Little Boxes Returns
Little Boxes is a city-wide shopping event, including 18 Alberta Street businesses, taking place on Nov 23rd & 24th. For the two days after Thanksgiving, welcome in the holiday season by discovering the quality and variety of Portland's indie and local retail shopping scene, unlock 10% off, and enter to win prizes.
Shopping Portland's Little Boxes on Black Friday & Saturday (and throughout the holiday season) is an alternative to the hubbub of the big box stores. It's a great way to find unique gifts for everyone on your list, enjoy the hospitality and warmth of Portland's independently owned neighborhood shops, have fun with your family and friends, and–just maybe–win some pretty incredible prizes, just by taking a stroll in Portland's best shopping districts.
More info on Little Boxes, including route maps for LB sites, is here.