Next PTA meeting: Thursday, April 12th, 5:00pm in the school library. Dinner, childcare, and Spanish interpretation included.

Hello everyone! A lot is going on at King and the pace is picking up. Here's a glimpse of what we're up to:
Courtyard Garden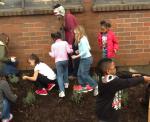 A volunteer youth group led by kindergarten parents Duke and Caroline Revard gave the garden program a big boost by building planter boxes in the courtyard by the cafeteria. If you haven't seen the progress, check it out. As spring gets going, the kids will soon be planting. Do you have gardening skills, expertise, or supplies to donate? If so, contact us at: info@kingpta.org.
Whole Foods Tasting Fair—April 4th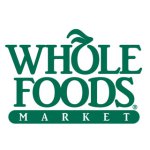 Support the King School garden program and sample each course of a full meal for only $5 at the Whole Foods at 15th/Fremont starting at 5:00pm.
Papa Murphy's Fundraiser—April 11th
Our monthly fundraiser at Papa Murphy's at 15th/Fremont runs from 4:00-8:00pm
¿Por Que No? Profit Share—April 18th

To fund the costs associated with putting on the Mother's Day event ¿Por Que No? taqueria at 3524 N Mississippi Ave. will be donated a portion of proceeds from all King supporters on this night. The 18th is a no-school Wednesday.
Enzo's Profit Share—April 19th

Support our King Parents Linh and Enzo Lanzadoro and the PTA at the same time by enjoying great hand-made Italian food in a comfortable atmosphere. This final profit share of the year begins at 5:00 pm at Enzo's Caffe Italiano, 2529 NE Alberta next to Halibut's.
First Annual King School 5K Fun Run and Health Fair—April 28th
Join us for the 5K (3.1 mile) fun run/walk through the neighborhood and/or the health fair in the King Facility parking lot.  There will be a lot of good information about healthy food, gardening, cooking, child safety, and more.  Registration forms for the run/walk will be coming home soon.
First Annual King School Auction—May 4th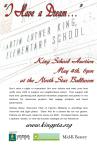 Tickets are on sale now for the first King School Auction. Individual tickets are $35 and a table for seven is $300. Get your tickets at www.kingpta.org or drop by the PTA office. The scramble to have everything all lined up is beginning and we need to find volunteers to work the night of the event to handle all of the logistics from taking coats and giving directions to collecting the bids and getting the items to the purchasers to cleaning out the hall after it is all over. Drop by the PTA office/parent room or email info@kingpta.org.
To keep up with all these events, check the King School Calendar regularly at: www.kingpta.org/calendar