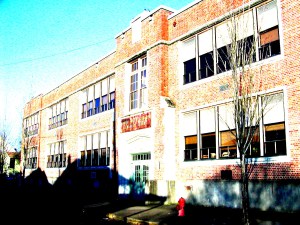 King School will host an informational open-house for parents of incoming students and prospective students as well as anyone else who would like to learn more about the school such as parents of pre-school age children.  Set aside time on your calendar on May 31st at 6pm to get your questions answered.   For parents not currently enrolled in Portland Public Schools or unfamiliar with King's program, this will be an important opportunity to get up to speed about all the changes such as:
King is currently an International Baccalaureate school.  The elementary grades, prekindergarten through 5th are authorized by the International Baccalaureate Organization while the middle school grades 6-8 are finishing up the authorization process.  IB is an interdisciplinary, globally focused approach to education that "help develop the intellectual, personal, emotional and social skills to live, learn and work in a rapidly globalizing world."
King is in its second year of a federal school improvement grant that is funding a transformation effort at the school.  Oversight from the State of Oregon will ensure that "the new principal has the experience and skills needed to implement successfully a transformation model; implements a rigorous staff evaluation and development system; institutes comprehensive instructional reform; increases learning time and applies community-oriented school strategies; and provides greater operational flexibility and support for the school."
The President's Council on the Arts and Humanities selected King as one of eight schools nationally to participate in its Turnaround Arts Initiative, a program that recognizes King's commitment to arts education as part of a holistic approach to education, reinvigorating the school, and improving overall achievement.

King's dual-enrollment status, with Grant High School as its neighborhood comprehensive school, and the option for priority enrollment to the new Jefferson Middle College program.
Enrollment is due to increase as a result of the district-wide initiative to even out imbalances in the catchment areas across the city.  Over the long term, this means that King will be able to continue offering a full selection of course offerings without being subsidized by the central office to make up for its small size.  The active King PTA along with other schools in the former Jefferson cluster and the NECN Schools Workgroup will be working to assure that the new boundaries ensure that all of our schools enjoy lasting and community wide support.  As part of this discussion, one or more K-8 schools may be converted to K-5 and a new middle school in the area may be formed.
King has made great strides in its garden program with the addition of nearly 300 square feet of planting space in the school courtyard and now the students are growing a dizzying array of vegetables that will be harvested and served at the school.
An extended school year for all of its students that runs four days a week for three weeks in summer.  The extended year serves to stave off summer learning loss while giving teachers and students an opportunity to "go deep" into the subject material with more trips out of the classroom such as last year's OMSI camp at the Oregon coast and whale watching tour.
Multnomah County's relocation of its programs out of the adjacent King Neighborhood Facility has opened up that space for the use of programs that serve the educational mission of school and allow King to partner more easily and effectively with arts organizations in the community.
Community and parent investment in the school is being tapped to ensure that the momentum being achieved is sustainable and fully supported by the neighborhood.  At the first annual King School Auction, over $21,000 was raised to fund the development and continuation of IB, arts, gardening, sports, physical education, and after-school programs.
The King PTA has worked to expand its activities, putting on its first ever health fair, 5k fun run, and the second annual Día de las Madres event that brings together everyone to honor mothers while giving everyone an opportunity to experience Latin American culture with food, raffles and folklorico dancing by students.
Bring your questions, and your kids to King School next Thursday night!  We'll see you there.