Everyone is invited to come down to the King facility parking lot, attached to the King School, for a gardening party on Sunday, November 27th. We're going to spend a few hours pulling ivy and blackberries out of a piece of public land that borders some private residences in our neighborhood.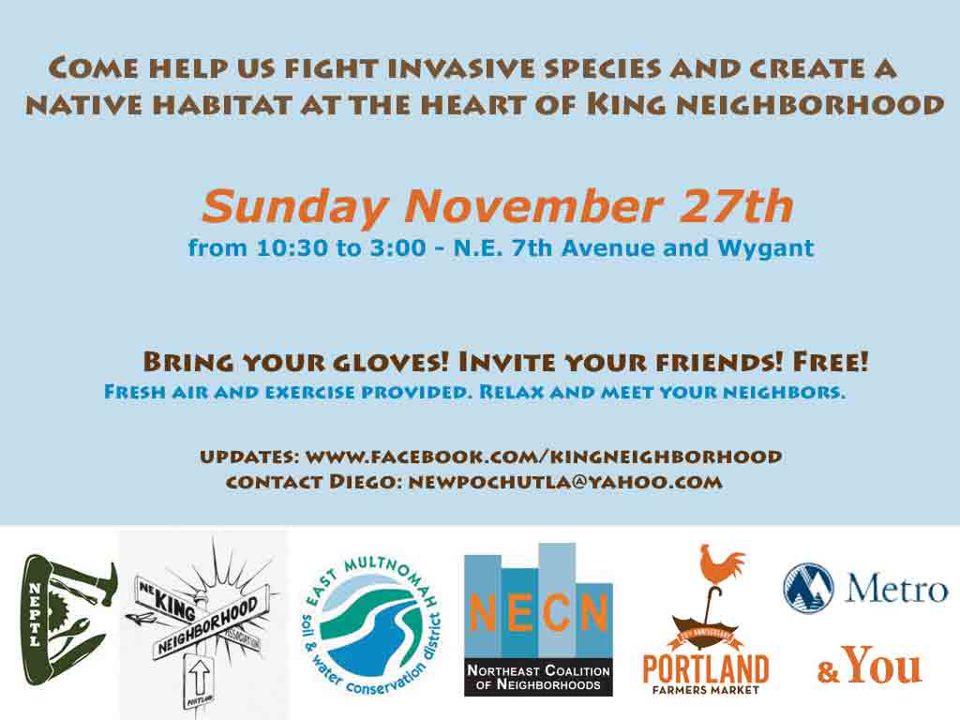 .                                                                                                                                                                 .
Next spring, we'll have a planting session at this same plot of land. We're going to put in a variety of species native to the area, along guidelines set out by both the Audubon Society's Backyard Habitat project, and the City of Portland.
We are grateful to King neighbor Diego Gioseffi for spearheading this event, in conjunction with numerous other neighbors. Please come out and help us remove these weeds and prep the land for vigorous new life in the spring.