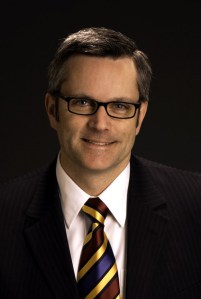 Along with Commissioner Fritz, Mayor Sam Adams sent his own letter to KNA regarding the city's policy with regards to Last Thursday. The two letters, which arrived in close succession, present a window into a strategic city policy that aims to avoid having the city take sides. The city, those who put on Last Thursday, and the people who enjoy Last Thursday's unique flavor would like the festival to continue to play it's role in keeping Portland weird.
Toward the end of giving Last Thursday non-city governance, Friends of Last Thursday is an organization being formed with help from the city to make the event resolve its issues while still being of the community. The city is establishing its own Last Thursday Coordinating Team consisting of representatives from Friends of Last Thursday, members of Mayor Adams' and Commissioner Fritz's staff, and an event coordinator who will be a paid city employee.
The mayor pledged that all city agencies will work together to make sure the event meets expectations for safety and livability.  He states that the city is developing new procedures to ensure enforcement of parking and fire safety regulations. 
A "Global Good Neighborhood Bar Agreement" is being developed to deal with impacts that result from the high concentration of liquor licenses on Alberta and other streets in the residential neighborhoods.  He promises that the city will work closely with the OLCC to with alcohol issues.
Finally, the four affected neighborhood associations are asked to join the governing board of Friends of Last Thursday by selecting a delegate to the Steering Committee. The KNA eagerly awaits the coalescence of an organization able to fully address neighbors' concerns about this monthly festival.
Read Mayor Adams' letter here.