Do you want a 7-Eleven in your neighborhood?
What do you want neighborhood revitalization to look like?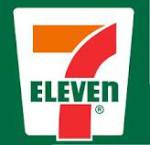 The King Neighborhood Association
Invites you to a meeting with representatives from 7-Eleven to discuss their proposal to build a store
at Martin Luther King Jr. Blvd & Sumner.
Residents near the location have adamantly opposed construction of a 7-Eleven.
Our meeting will feature community speakers addressing issues of store-related crime, effects on local minority-owned businesses, an increase in traffic on a neighborhood residential street, what it means to have a chain store sited in an area zoned for the creation and promotion of locally-owned business, and the fact that 7-11 profits from addictive and poisonous products, at the expense of community and individual health & wellness.
Join us as neighbors working with neighbors for a healthy community.
Let 7-Eleven know what you think!
Wednesday, April 18th
6:30 – 8 pm
King Elementary School library
4906 NE 6th Avenue