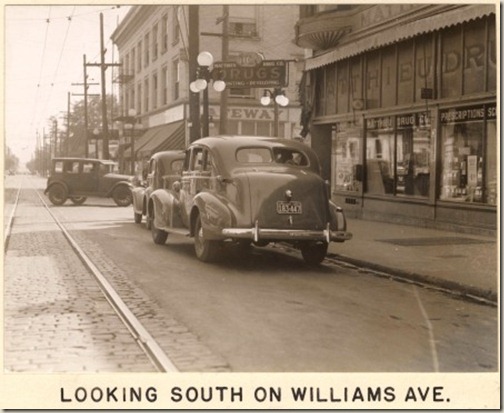 Dear North Williams Interested Parties,
You are invited to a Community Forum on November 28th at which Mayor Sam Adams and the directors of the Bureaus of Transportation, Planning & Sustainability, and PDC will come together to hear your desires for North Williams Avenue and the neighborhoods around it.
Please attend, and bring a friend or colleague with you!
North Williams Community Forum
Monday, November 28th
6:00 – 8:30 pm
Immaculate Hearth Church, 2926 N Williams Ave (at Stanton)
Light refreshments will be served; childcare will be provided.
Reachable by TriMet lines 4 and 44; bike racks are on site; car parking is available behind the church, though we ask that you save those spaces for people who need to park close by.
The evening's program will include discussions with City officials:
Mayor Sam Adams
Tom Miller, Director of the Bureau of Transportation
Susan Anderson, Director of the Bureau of Planning & Sustainability
Patrick Quinton, Director of the Portland Development Commission
…as well as presentations by:
Cathy Galbraith, Architectural Heritage Foundation
Gahlena Easterly, Longtime Albina resident and community investigator
Debora Leopold Hutchins, Sistas Weekend Cyclers and Advisory Committee Chair
Mychal Tetteh, Village Market and Major Taylor Cycling Club
Steve Bozzone, Willamette Pedestrian Coalition
Contact me or project manager Ellen Vanderslice (ellen.vanderslice@portlandoregon.gov, 503-823-4638) with suggestions or for more information.
Hope to see you there, Michelle Poyourow
Poyourow Consulting. Portland, Ore.
(The photo above is gently borrowed from
PDX Retro
. It is from 1937.)