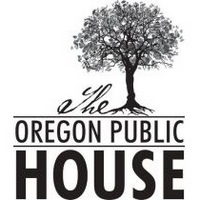 Oregon Public House Hosts North Star Village
Monday, June 8th    Noon – 9:00 pm
700 NE Dekum St.
All ages welcome. Kids play area available.
Bring friends and family to the Oregon Public House in the historic Woodlawn neighborhood for a meal, a pint and community. North Star Village volunteers will be there to greet and serve you. A portion of the evening's proceeds will be donated to North Star Village.
The menu has something to cater for everyone's tastes including vegetarian entrees and dessert lovers. Need to be tempted? Check out the Oregon Public House menu at http://oregonpublichouse.com.
Mark your calendars now for this special event!
Oregon Public House, the first nonprofit pub in the US, is a profit-generating machine for, and only for, the charities it supports. We hope to see you there.
Want to know more about this unique public house?  Check out this TEDXuConcordia Portland YouTube video to hear founder Ryan Saari's entertaining talk on the birth of the Oregon Public House and its vision to support nonprofits seeking to make a difference by creating a family-friendly pub environment where neighbors from the surrounding area can come to enjoy community around good food and craft beer while supporting great causes.
For information about North Star Village, go to www.NorthStarVillagePDX.org or call 503.978.0540.