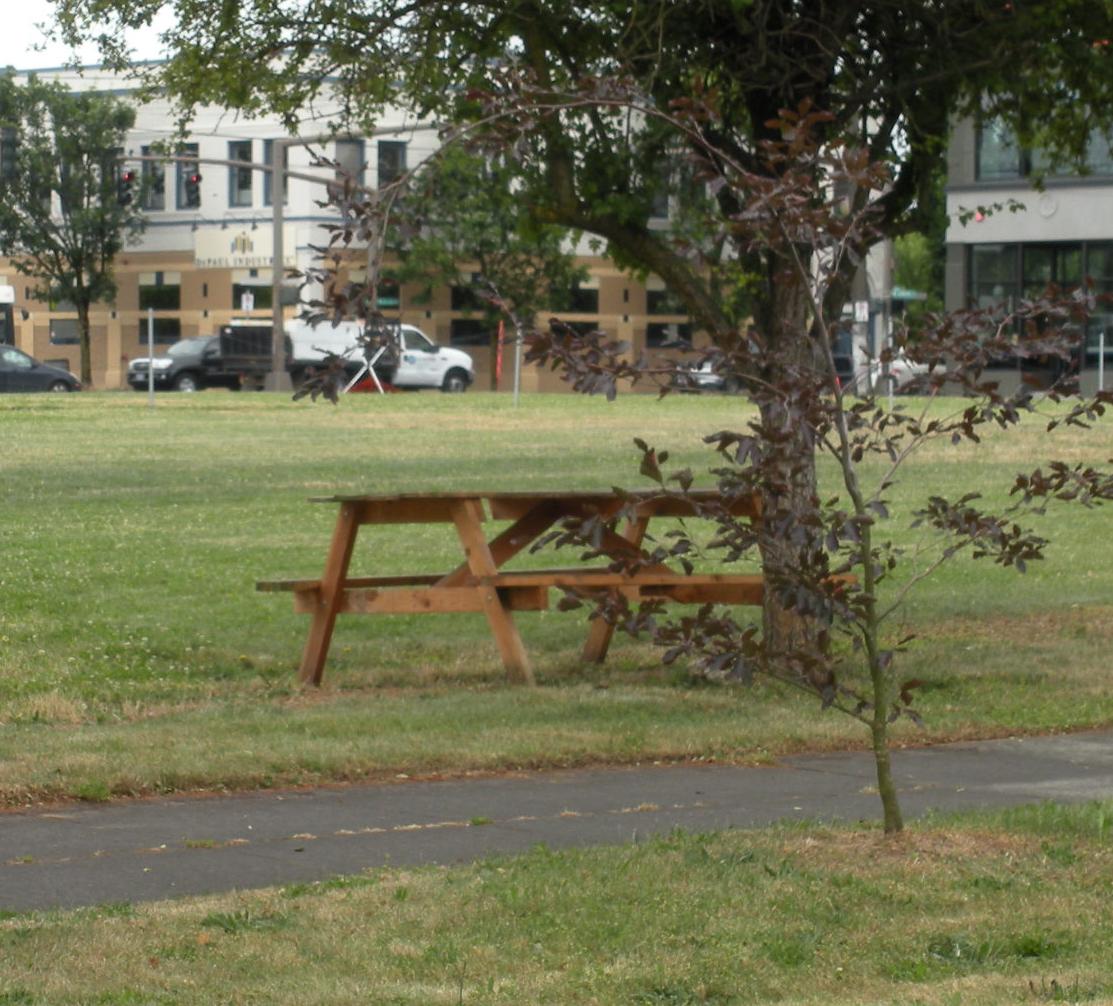 At some time in the recent past, someone has improved the vacant, Portland Development Commission lot at MLK/Alberta with a picnic table. Part of the stalled Vanport development, the grassy field has slowly been attracting use as a community space and park. Sara King of the PDC contacted KNA chair Alan Silver and asked us to get the word out that the table needs to go or they will take it away.
"Unfortunately, it cannot stay on the site and we hate to remove a very nice picnic table that might belong to someone. It is also possible that it was someone's surplus table and is therefore up for grabs. Can you help us get the word out to the neighborhood that the picnic table will be removed by July 18th if it is not claimed?"
If it's yours and you want to keep it, you have until Monday. If it's yours and you don't want it, it will soon be gone.