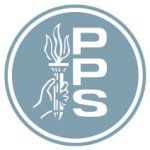 From Portland Public Schools:
Portland Public Schools today launches the PPS Parent Academy, free workshops covering a host of topics in locations across Portland. Presenters cover everything from high school readiness to adolescent brain development to healthy cooking on a budget.

The Parent Academy is a collaboration of Portland Public Schools and community partners. Workshops are diverse but share a common purpose: promoting student achievement.

The academy leverages community resources. The Portland Police Bureau, for example, is helping with a workshop on redirecting kids to make positive decisions. PPS chooses topics based on current parent needs.

Families will receive a schedule of workshop dates and times in the mail. All events are free, and many include dinner and child care. Most are scheduled in the evening.

Pre-registration is encouraged for PPS-sponsored events. Call 503-916-3080 or print and complete this form and fax or mail it to the address listed.