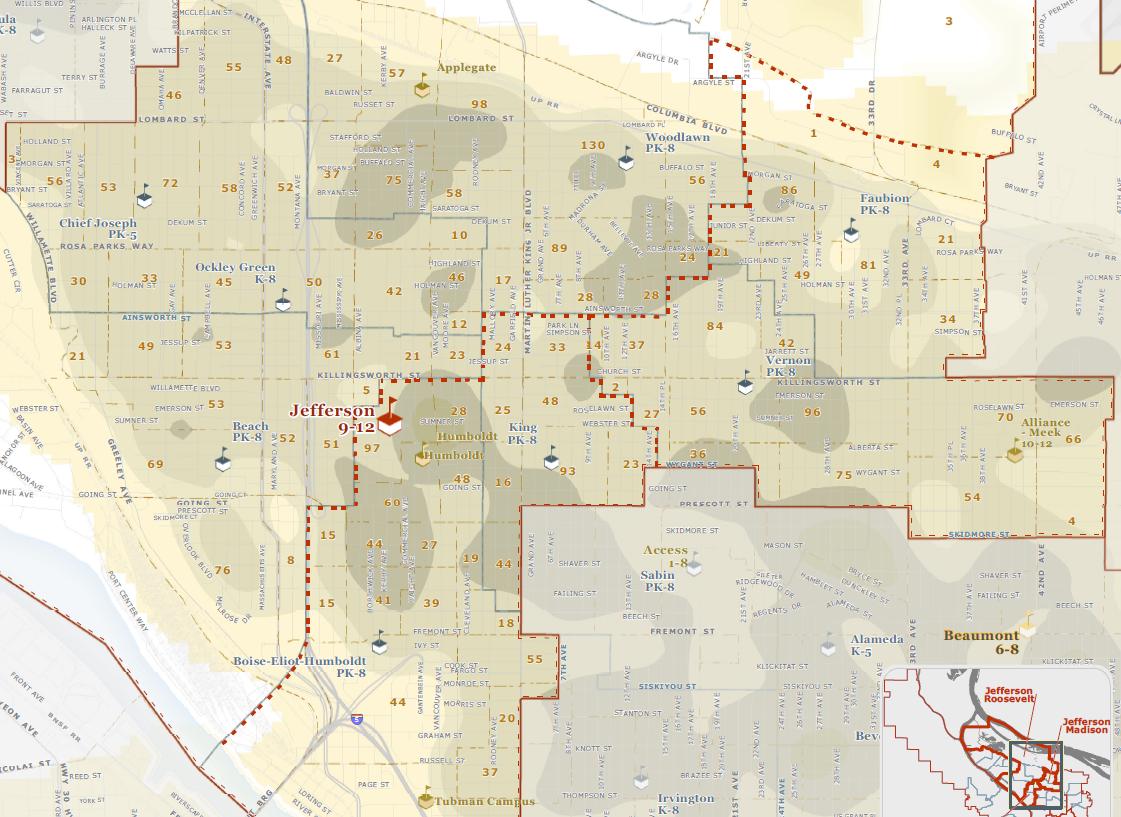 As Portland Public Schools begins its meetings at each of the North and Northeast Portland schools under consideration for boundary changes or possible closure, it has released a PPS student population density map of the area. The full document is here:
HSClusters_2012_Jefferson-DA with student density
Here is the template PowerPoint for the school-based meetings:
Enrollment Balancing meeting template
School-based enrollment balancing meetings start today at 8:45 am at Boise-Eliot/Humboldt. Next week has meetings at Woodlawn (6:30 pm, Monday, 10/08), Beach (6 pm, Wednesday, 10/10) and Vernon (6 pm, Thursday, 10/11). Later this month, there will be meetings at Faubion (10/15,10/30) Ockley Green (10/15), Chief Joseph (10/17) and King (10/19, 10/23).
Check the full schedule at: http://www.kingpta.org/2012/09/29/pps-releases-enrollment-balancing-meeting-schedule/