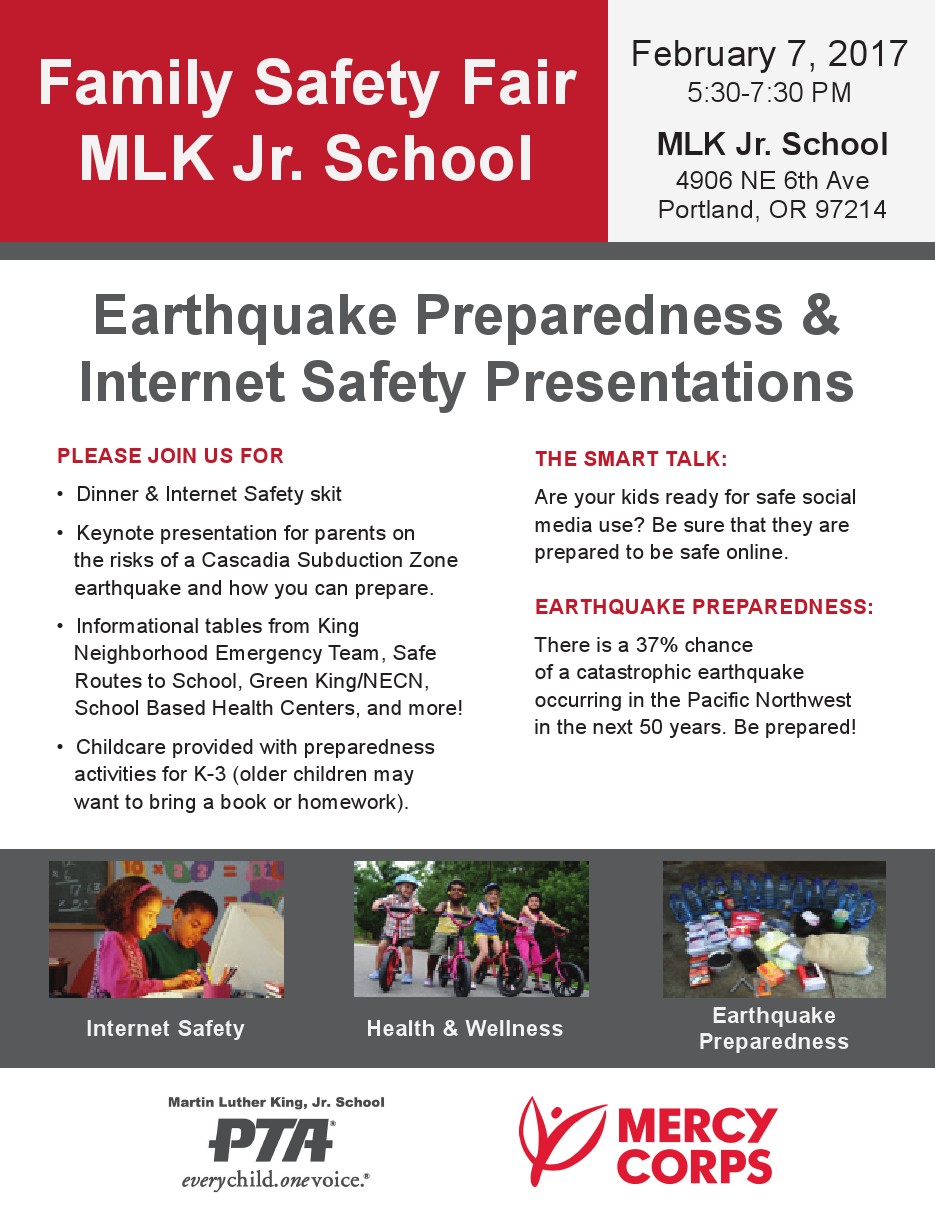 Please join the MLK Jr. PTA on February 7th at 5:30-7:30 for our Family Safety Fair
MLK Jr. School, 4906 NE 6th Ave
MLK Jr. School parents & students, neighbors and community members are all welcome to attend.
Dinner, childcare & Spanish translation will be provided!
Our keynote is an interactive presentation by Susan Romanski of Mercy Corps. about what to expect and how to prepare for a Cascadia Subduction Zone Earthquake.
We will also have a skit about internet safety as well as informational tables from a number of organizations including Safe Routes to School, King Neighborhood Emergency Team, School Based Health Centers and more.