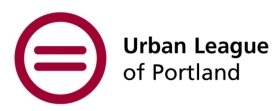 The Urban League of Portland's State of Black Oregon was published in 2009 for the first time in 17 years. It confirmed that social and economic disparities and systemic disadvantage still exist for African Americans and other people of color.
The State of Black Oregon offers a plan of action. JOIN US. Hear the facts. Be part of the solution. You are invited to attend any or all of the events below as we shape a bold policy agenda to address the disparities highlighted in the report.
Marcus C. Mundy
Urban League of Portland
Join us if you can at the following events:
State of Black Oregon presentation to Multnomah County Board of Commissioners
Thursday, November 12, 9am
501 SE Hawthorne Blvd
Portland, OR 97214
Panel: Marcus Mundy, Urban League, Sheila Holden, Interstate Urban Renewal, Tricia Tillman, Office of Multicultural Health, Carolyn Leonard, Portland Public Schools
State of Black Oregon Town Hall Meeting
Tuesday, Nov. 17, 2009
5:30 pm to 8:00 pm
Portland Community College,
Cascade Campus
Terrell Hall, Room 122
705 N. Killingsworth. Portland, OR
State of Black Oregon Symposium
Thursday, December 3, 9am
Smith Memorial Student Union
Portland State University
1825 SW Broadway, Portland, OR
Sunshine Dixon
Urban League of Portland
Community Organizer
10 N Russell St.
Portland, OR 97227
503-280-2618
sdixon@ulpdx.org
www.ulpdx.org
Please connect to the Urban League of Portland Group on Linkedin
Save the date! Join the Urban League of Portland on November 12, 2009 for their Equal Opportunity Day Awards Dinner.
Click here for information regarding advertising, sponsorship and tickets.