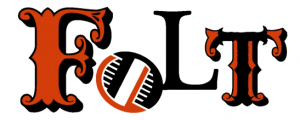 Changes in store for Last Thursday next year as recently released by FOLT:
New For Next Year:

Friends of Last Thursday has been working diligently to pay for the costs of the event and to minimize the impacts of 20,000 visitors to our district. We have come to realize that the only way to keep the event sustainable is to implement changes for nest year.

WHAT CHANGES?

ALL VENDORS WILL BE REQUIRED TO SIGN UP TO VEND.
While it will remain FREE for all artists, crafters, creatives, musicians and performers, all other vendors will be charged a fee. This includes food vendors carrying a temporary or restaurant food license. This will give accountability to all vendors and repeat offenders will not be allowed to vend at Last Thursday.

LAST THURSDAY WILL END EARLIER.
One big problem is underage drinkers and the after hour violence from youth gangs.

before next season starts visit: http://www.lastthursdayonalberta.com for more info.