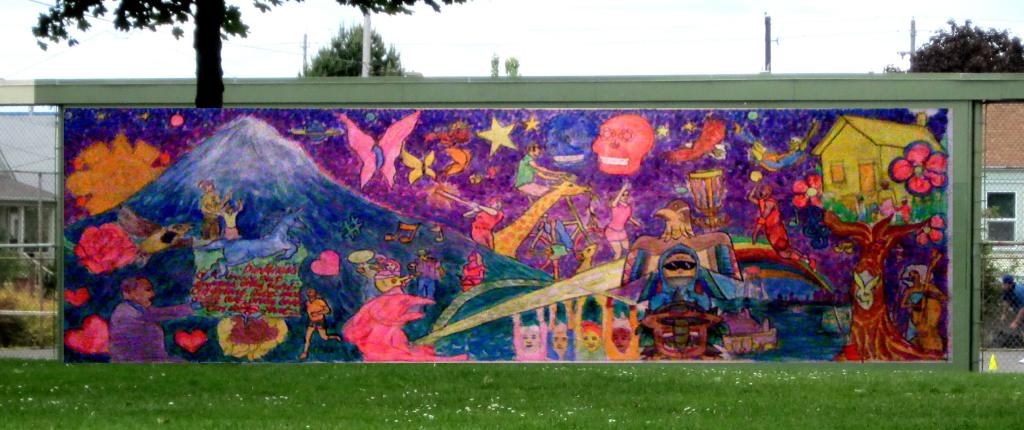 Regional Arts & Culture Council
Meeting Notice

Meeting Name: Public Art Advisory Committee, Murals Committee
Meeting Date: Monday, December 17, 2012
Meeting Time: 10:30 AM – 12:00 PM
Location: Regional Arts & Culture Council, 411 NW Park Avenue, Meeting Room A.
The public is invited to attend and comment at this review of a mural by the Public Art Advisory Committee, Murals Committee of the Regional Arts & Culture Council. Please reply to Cheryl Norton at cnorton@racc.org if you will attend.
Notice of Review of Public Art Mural Application for:
4906 NE 6th Avenue
The purposed mural at 4906 NE 6th Avenue is in the King School Park, and has been designed through listening sessions, suggestions and ideas from the community, King School students, parents, community members, and the neighborhood association. The mural design brings the vibrancy of Martin Luther King's strength as a meeting point for diversity. The mural will show the strength of our differences and our interdependence.