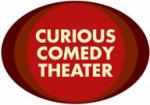 From Curious Comedy Productions:
Hello Curious Comedy Community! We have been busy busy busy here at Curious Comedy and here's what we have to share with you this weekend:

Wednesday
Mr. Ben comes to Curious to play music for your kids. Come sit back and enjoy a beer while your kids get to sing and dance the afternoon away. Doors 3:30, Show at 4:00. $6 per adult, $3 per child.

Thursday
Open Court is back with your chance to play with the Curious Comedy Playas or just watch as comedy is made before your eyes. If you've ever wanted to try improv, this is the perfect place to start. Doors 7:30, Show 8:00. $5.

Friday and Saturday
Curious Comedy is excited to present an entirely improvised musical, A Revolutionary Number! This show will blow your mind. Get two shows for one with Fit to Print, an improvised comedy based on today's headlines. Doors 7:30, Show 8:00. $12 advance, $15 at the door, or just $10 for YOU! Simply type the word "loyalty" into the coupon code box online, or say it at the door, and get your tickets for just $10!

We are also about to start another round of classes, so if you're interested in taking classes in Improv, Sketch, Stand Up, or Public Speaking, register now on our website.If you have any questions regarding the Curious Comedy Academy, you can email Laura James at laura.curiouscomedy@gmail.com.

Thanks so much for supporting us and we hope to see you very soon!