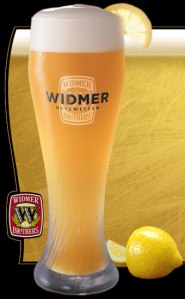 Fans of Widmer Brewing and the Widmer Gasthaus can spend an enjoyable evening out while helping to feed homebound seniors at the same time.
From 4 until 10 p.m. on Wednesday, Oct. 20, half of all proceeds earned at the Widmer Gasthaus will go to support the Martin Luther King, Jr. Loaves & Fishes Center. Patrons are encouraged to come early or after the dinner hour to ensure that the restaurant raises as many funds as possible. Parties of five or more are asked to call ahead and make a reservation.
About Loaves & Fishes Centers:
Since 1970 Loaves & Fishes Centers has provided a nutritional and social lifeline for seniors through 33 meal sites in Multnomah, Washington and Clark counties and Meals-On-Wheels delivery to homebound seniors. With the help of more than 8,200 volunteers, the nonprofit, secular organization now serves 5,000 meals daily and more than 1.4 million meals each year. Loaves & Fishes celebrates 40 years of service to seniors in 2010. Visit: www.LoavesAndFishesOnline.org.
Where:Widmer Brothers Gasthaus, 955 N. Russell, Phone: 503.281.3333
When: Wednesday, October 20th, 4:00-10:00 pm
For more information, contact:
Julie Piper Finley, ABC, Director of Marketing & Communications
Loaves & Fishes Centers, The Meals-On-Wheels People
503.953.8136 or 503.318.1362
jpfinley@lfcpdx.org
MLK Center Loaves & Fishes, 5325 NE Martin Luther King Jr. Blvd. (503)-953-8207.
www.loavesandfishesonline.org