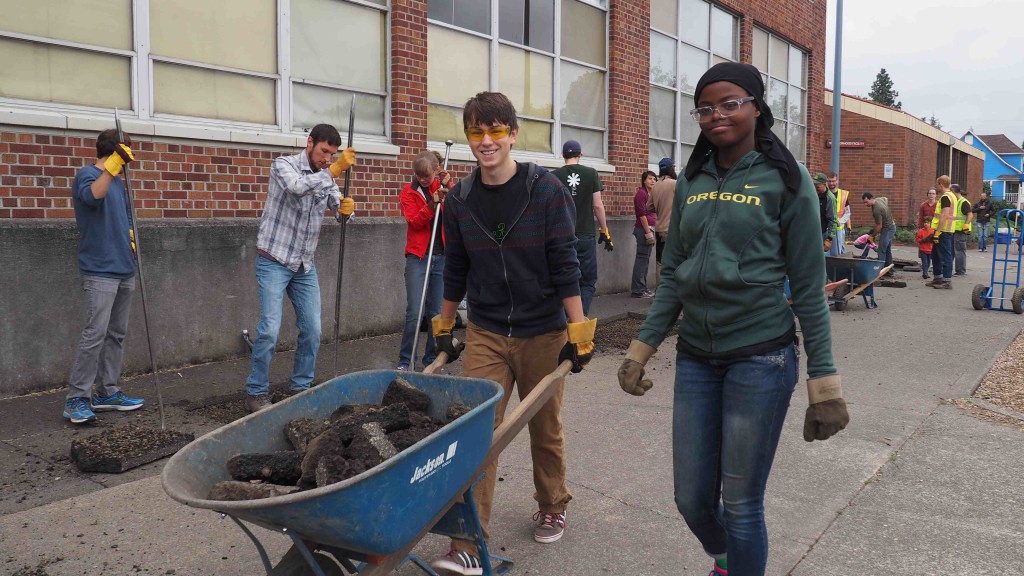 Join us at 6:30 pm to talk safety, livability, and community in King.
We meet at the offices of NECN, 4815 NE 7th Avenue.
.
Tonight's agenda:
.
approve agenda
approve minutes
.
COMMITTEE UPDATES
LUC update 10 mins (Leigh)
Green King 5 mins (Diego)
NECN 5 mins (Margo)
SALT 10 mins (Eileen)
.
NEW BUSINESS
PBOT: street improvements on Killingsworth from Commercial to MLK 15 mins
Strategic Planning Discussion Part One (All) 30 mins
.
**Photo from DePave, from a depaving event at King School***