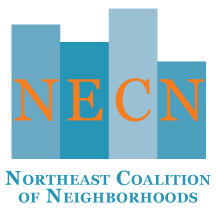 The Northeast Coalition of Neighborhoods (NECN) will be hosting two neighborhood summits next week to clarify both the homeless and air toxins situations. We have been following both issues closely and would like to convene all interested parties to inform and plan. Both meetings will take place at NECN.
The offices of NECN:
4815 NE 7th Avenue
Portland, OR
97211
Homeless Camps: Tuesday, February 23rd at 6:30 pm

Discussion of the Mayor's short-term framework
Explanation of "Home for Everyone" and the long-term plan to end homelessness
Experience with public involvement in the Mayor's plan
Next steps
Air Toxins: Thursday, February 25th at 7:30pm

What we currently know
General air quality context
DEQ as an agency
Maps reports
Articles and other data
Next steps
Questions? Give Adam Lyons a call at 503-388-5004.