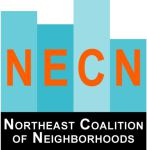 The Northeast Coalition of Neighborhoods is hosting a Portland Plan Retreat
for all residents of North and Northeast Portland neighborhoods on Saturday, April 3rd from 10am-1pm
at Curious Comedy at Vanport Plaza 5225 NE MLK Blvd (north of Alberta). This event is open to all
and we encourage organizations and businesses to send a representative!
The purpose of this retreat is to convene neighbors living within the bounds of the Northeast Coalition
of Neighborhoods (Neighborhoods include: Alameda, Boise, Concordia, Eliot, Grant Park, Humboldt,
Irvington, King, Sabin, Sullivan's Gulch, Vernon and Woodlawn) to address local concerns and
examine how to advocate for needs as the Portland Plan process continues over the next 3 years and
beyond.
Using interactive, popular education techniques, attendees will be encouraged to voice and identify
community issues to be taken into account as the City of Portland creates the Portland Plan. Past
community plans will be presented as a helpful guide for starting this process. Topics to be addressed
include, but are not limited to, health, equity, housing, transportation, business, education, jobs, arts and
culture, parks, etc.
N/NE Neighborhoods Portland Plan Retreat
Saturday, April 3rd 10am-1pm
Curious Comedy at Vanport Plaza, 5225 NE MLK Blvd. (north of Alberta)
Light refreshments provided
RSVP to Lauren McCartney at lauren@necoalition.org or 503-823-4135.