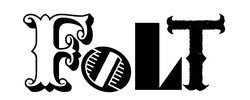 The new community leadership organization (Friends of Last Thursday, or FoLT) which seeks to lead the planning of Last Thursday with city mentorship is seeking community members to serve on its steering committee. Last week FoLT distributed an agreement for prospective members to sign indicating that they are supporters of the event and will work to keep it going without additional regulation. A number of community members have expressed concerns that the bar for participating with FoLT in an oversight role as laid out in the agreement is too high.
The FoLT steering committee is apparently down to six members at present, after two of them, Bill Leissner and Jeanne Giles, were removed due to their refusal to sign the agreement. Mr. Leissner said in an email that he and Jeanne were the most outspoken members concerning neighborhood impacts and that he understands that the Community Impact Committee has been eliminated. There will be a discussion of Last Thursday issues at the Northeast Coalition of Neighborhoods' SALT (Safety and Livability Team) meeting tonight, Monday April 18th, 6:30 pm at NECN, 4815 NE 7th avenue.
View the calendar announcement here.

Read the Friends of Last Thursday agreement here.